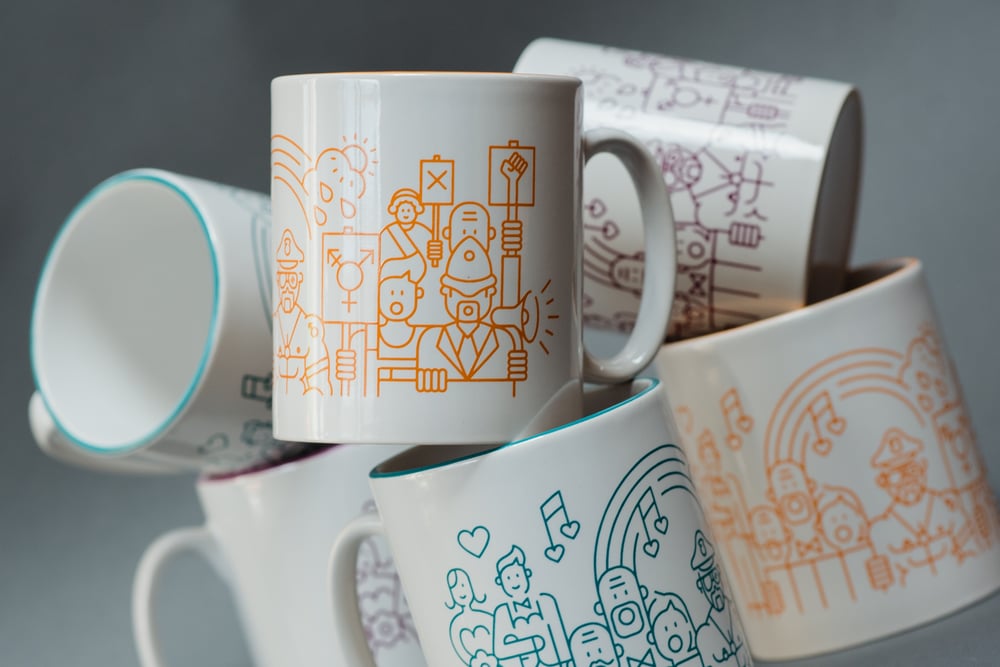 Start your own collection of our beautiful designer mugs, or choose the perfect gift for your LGBT+ friend, ally or loved one!
Your support will help us launch our exciting new projects as the UK's first LGBT+ Culture and Enterprise Hub. YOU can help us make it happen!
In Somewhere's unique registered designs with raised stencil work and hand-painted rims, our high-quality mugs do not carry our logo. Instead, they come with a Somewhere sticker and card, so you can decide whether it's a Mug with a Message, or just the perfect standalone LGBT+ gift.
If you would like to send the mug as a gift, please let us know if you would like the sticker and card included.
All our mugs are shipped individually within the UK, Second Class post with Proof of Delivery @ £3.95 will cover up to 5 mugs in one order, with an extra £1 per additional mug to cover extra packaging costs.
Thank you for supporting us and our work.
Product design by Us (www.usdesign.co.uk)
Images by Jo Tennant Photography (www.jotennant.com)